Treasurers, financial analysts and CFOs: there are a lot of eyes on you and your decisions. You're expected to deliver growth while managing risk and keeping your team efficient in an increasingly volatile and uncertain economy. Long-term ultra-low to negative interest rates, high liquidity and low default rates have pushed global debt to more than three times the gross domestic product. 
With debt levels at all-time highs, it appears that credit markets might be finally reversing and the decade-long benign credit cycle could be coming to an end. Don't get lulled into a false sense of security thanks to unprecedented central bank actions: the credit cycle is still happening and what goes up, must come down. Take the steps now to get in front of another downturn.
Treasury & finance professionals around the world depend on us to:
Image
Uncover financial risk with our proprietary FRISK® and PAYCE® scores, which are highly accurate in predicting the severe financial stress leading to bankruptcy in public and private companies
Image
Use our FRISK® Stress Index to get an immediate snapshot of the overall financial stress of a group of companies in major industries and countries around the world
Image
Stay alert to changes in a company's financial health over time, with automatic, timely email alerts on financial stress, material news and score changes, along with agency rating updates from Moody's, Fitch and DBRS Morningstar
Image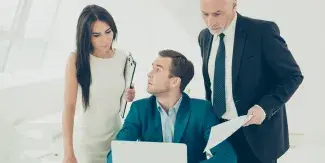 Get started by sending us your portfolio.
CreditRiskMonitor® allows you to create portfolios of unlimited size with the ability to sort by various data features available in the database. By sorting your portfolio on bankruptcy risk analytics like the FRISK® and PAYCE® scores, you can optimize your account reviews to focus on those most risky companies in your portfolio. Additionally, CreditRiskMonitor® will proactively monitor those companies in your portfolio and actively "push" information to you to ensure you are never surprised by a troubled company, default or bankruptcy. We will keep you abreast of our proprietary financial risk scoring, relevant news, public filings, changes in agency ratings and payment history.