As a business credit professional, you're responsible for the financial health of your company – from your customer relationships to your bottom line. CreditRiskMonitor® helps you stay ahead of financial risk with highly accurate data, detail and proactive notifications to make hard decisions.
Most importantly, we recognize credit professionals are an underacknowledged source of expert financial risk insights that help keep companies afloat. In particular, it's you, the credit professional, that makes our crowdsourcing method so powerful. Credit professionals:
Control one of the largest sources of working capital going into a company
Use a variety of non-public information sources such as their own company's management and sales representatives to be alerted to concerns in a public company's performance 
Are exempt from SEC Regulation Fair Disclosure allowing access to non-disclosed, non-public information on public companies that is unavailable to even the most sophisticated investors
Research actions and behaviors provide independent, advanced bankruptcy warnings in both public and private companies
We have some of the most knowledgeable credit and risk professionals using our website every day to analyze the companies with whom they do business. When a large enough group of credit professionals display similar research behaviors on a specific company, the FRISK® score is impacted, making our crowdsourcing method an extremely powerful – and legal – way to understand how reliable a company truly is as a customer.
Credit professionals around the world depend on us to:
Image
Uncover portfolio risk with our proprietary FRISK® and PAYCE® scores, which are highly accurate in predicting the severe financial stress leading to bankruptcy in public and private companies
Image
Prioritize and focus on the most significant risk exposure — including the dollars at risk, not just the number of companies in their portfolios
Image
Get alerted with automatic and timely emails of financial stress and score changes, including agency rating updates from Moody's, Fitch and DBRS Morningstar (when available) — updates which are not readily provided by traditional business credit bureaus
It all starts by sending us your portfolio.
CreditRiskMonitor® allows you to create portfolios of unlimited size with the ability to sort by various data features available in the database. By sorting your portfolio on bankruptcy risk analytics like the FRISK® and PAYCE® scores, you can optimize your account reviews to focus on those most risky companies in your portfolio. Additionally, CreditRiskMonitor® will proactively monitor those companies in your portfolio and actively "push" information to you to ensure you are never surprised by a troubled company, default or bankruptcy. We will keep you abreast of our proprietary financial risk scoring, relevant news, public filings, changes in agency ratings and payment history.
Image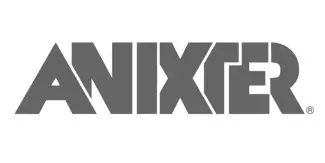 Customer Story: Mike Ellis, Anixter International, Inc.
As head of Accounts Receivable Risk and Reporting for Anixter International, Inc., Mike Ellis leverages data from CreditRiskMonitor® to avoid risk for his $7.6 billion company. Mike pulls daily reports from CreditRiskMonitor® on all of the companies in his portfolio at a FRISK® score of "3" or worse. This process provides him with invaluable insight into the financial health of his counterparties long before bankruptcy ever becomes an issue.