U.S. non-financial corporate debt has expanded to $9.2 trillion in 2019 while public company credit quality has significantly weakened creating a perfect storm for record losses tied to defaults and bankruptcies. 
S&P Global Market Intelligence recently released an update covering the U.S. leveraged loan market, revealing that 77.8% of these companies have covenant-lite debt. This category effectively represents debt where creditor protection clauses are limited or non-existent:
Image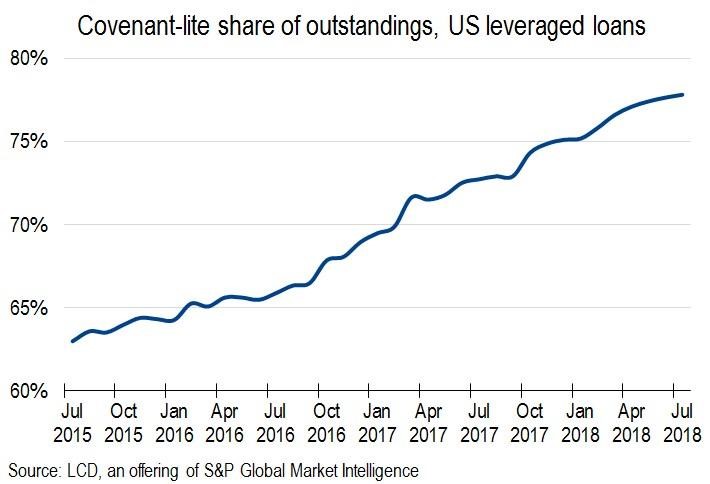 While these companies avoid traditional debt covenants, they are still susceptible to bankruptcy in an economic downturn. Cyclical operators and firms with high fixed-cost operating structures will face significant cash flow problems and experience trouble in refinancing. Some businesses, such as utilities or consumer staples, may be able to weather the storm better, but sinking tides lower all ships.  
Record Financial Losses
CreditRiskMonitor® currently estimates that financial losses stemming from U.S. public company bankruptcies alone will be in excess of $1.1 trillion:
Image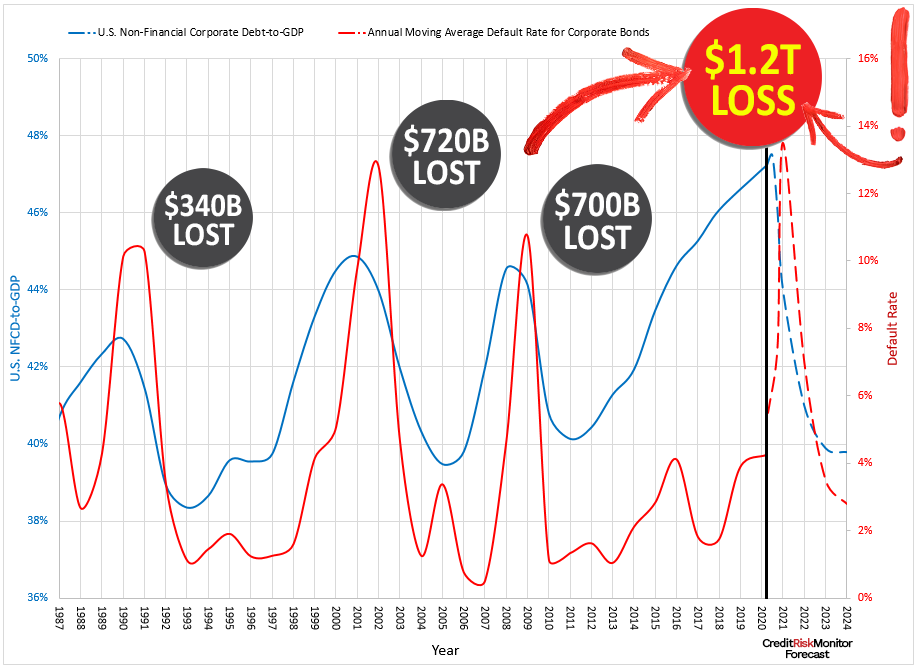 These predicted losses will likely be even greater than what transpired in the 2007-2009 Great Recession. Our research has found that the average company has approximately 53% of dollar exposure tied to public companies. It is of vital importance to know which of your counterparties are vulnerable to failure. Many risk management departments who relied on Dun & Bradstreet's PAYDEX® score were blindsided by public company bankruptcies during the last recession thanks to the "cloaking effect", so it is critical to prepare now. 
Bottom Line
Join risk professionals employed by more than 35% of the Fortune 1000 and many additional large corporations worldwide who currently rely on the CreditRiskMonitor® service. We provide insight with predictive bankruptcy models – the jewel of which is our proprietary, 96%-accurate FRISK® score, updated each and every day of the year. Our service also provides detailed financial analysis, timely news alerts, industry peer analysis, and bond agency ratings. These solutions help you best anticipate financial risk, plan around the counterparty pitfalls and protect your bottom line.