In order to enhance the overall narrative surrounding public company risk, CreditRiskMonitor® created the High Risk Report series in 2017 as a feature series to highlight companies exhibiting signs of heightened financial risk. 
The damage is already done once bankruptcy hits a company in a credit professional's portfolio. It's true that an analysis on why and how a company fell into bankruptcy is a great tool for future reference, however public company risk almost always begins long before bankruptcy actually hits. 
These reports – which analyze companies following a trajectory toward bankruptcy – provide a look at what our subscribers experience using the CreditRiskMonitor® service, with unique insights into the financial trends which we suggest indicate bankruptcy risk before the Chapter 11 is filed. In 2017 we produced 16 individual High Risk Reports from several different industries. Nearly one third of the companies that we highlighted fell into bankruptcy:
Many of the earliest High Risk Reports highlighted the signs of potential bankruptcy only a few weeks before the above mentioned companies actually filed for Chapter 11. Subscribers using CreditRiskMonitor®'s suite of tools would have seen the signs of increasing risk prior to the High Risk Report's issuance, providing more than enough time to adjust financial exposures. Most of the High Risk Reports have provided ample time for risk mitigation.
How the High Risk Report Works
High Risk Reports provide a deep dive into bankruptcy signs using financial analysis, the FRISK® score and other key data provided to subscribers by CreditRiskMonitor. The proprietary FRISK® score is one of the main components used to determine whether or not further research – and a subsequent High Risk Report – are necessary. The FRISK® score is formulated to predict public company bankruptcy risk and provides each company in the database with a score on its "10-to-1" (least risk to highest risk) scale. If a company falls into the FRISK® score's "red zone" range (the lower half of the "10-to-1" scale, with scores of "5" or lower), and the company's score remains in the red zone for several months, this is an indication that financial stress is plaguing the company in question. 
For example, both Ignite Restaurant Group, Inc., and Cumulus Media Inc. had FRISK® scores that were in the red zone for more than 12 months prior to their bankruptcy filings. Both companies also experienced heightened stock price volatility over time. 
For Ignite, peer comparisons on key financial metrics remained weak following the publishing of their High Risk Report, as did working capital and the current ratio. Additionally, the company continued to post net losses and shareholder's equity, and tangible net worth dipped deeper into the red.
As for Cumulus Media, debt levels remained elevated following its High Risk Report while free cash flow was spotty and fluctuating. Peer comparisons on key financial metrics also remained weak. 
It is also important to note that even while other financial indicators pointed to risk, both companies had strong payment histories and made timely payments up until bankruptcy was filed, proving that payment data is not a reliable data set for risk analysis of large public companies. This proves true over and over again with regard to the bankruptcies of high-profile public companies, yet many people assume that if a company is paying invoices on time, things must be copacetic.
Signs of Potential Bankruptcy
Several companies that CreditRiskMonitor® published a High Risk Report on in 2017 remain solvent – but that doesn't mean these companies are out of the woods. Here are a few updates on select companies that were highlighted in High Risk Reports last year:
Image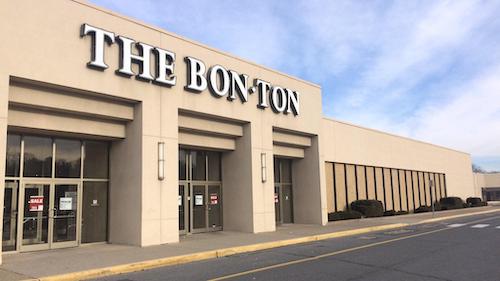 The Bon-Ton Stores, Inc.
The retail space was a source of much turmoil in 2017. Department store Bon-Ton's High Risk Report was posted in March. At the end of the year the company's FRISK® score remained at a "1," the worst possible score. However, the retailer experienced a material increase in its short-term debt obligations through the year and interest coverage remains weak, confirming that the company's already precarious financial position has likely worsened since the High Risk Report was published. Peer analysis comparisons also remain troubling and trailing 12-month cash flow is negative. The fallout from this past holiday season will almost certainly prove pivotal for this retailer, noting that it recently released weak same-store sales figures and has begun discussions with it lenders. The 2017 holiday season will also be important for 99 Cents Only Stores LLC and J.Crew Group, Inc., two other retailers that have been highlighted in High Risk Reports.
Frontier Communications Corporation
This telecommunications company, though it showed slight signs of improvement in recent months, still must dig itself from a deep hole. Currently, the company's payment history is strong, but as noted above, payment data is not a reliable predictor of public company bankruptcy risk. Frontier's FRISK® score remains at a "1." It's worth noting that the company's stock price has continued to weaken following a reverse stock split that was meant to boost the price of its shares. Additionally, net income remains negative and the ratio of total liabilities to equity continues to rise. In the same industry, NII Holdings, Inc. was also the subject of a High Risk Report. Currently, this company's FRISK® score remains a "1," operating margin and net income are still deep in negative territory, and peer comparisons continue to be troubling.
The McClatchy Company
This publisher's High Risk Report was issued in May 2017. After that, the company's stock price continued to decline, hitting bottom in August 2017. Net income and free cash flow dipped into negative territory following the High Risk report, as well, but key debt metrics have improved. That being said, shareholder equity and tangible net worth have both fallen significantly since the High Risk report, largely the result of one-time charges. Working capital improved, yet that's partly because the company is selling property to raise cash. This improvement led to a notable upward swing in the cash and quick ratios but be warned: they can buy time, but the sign of a healthy business is good operating performance. 
Putting it All Together
Though a relatively new addition to the CreditRiskMonitor® resource library, the High Risk Report provides deep analysis on useful information which can help financial professionals mitigate corporate risk. More than 35% of the Fortune 1000, plus over a thousand other large corporations worldwide, rely on our financial risk coverage of over 57,000 global public companies.
The reports prove, moreover, that payment history is not a reliable indicator of public company bankruptcy risk. Instead, the FRISK® score, coupled with trend analysis, stock price volatility and timely news updates, makes for a more accurate and trustworthy analysis. These tools, all of which are provided to CreditRiskMonitor® subscribers, give financial professionals full access to all the information needed to keep tabs on their financial counterparties.