Once a go-to for beauty lovers, cosmetics giant Revlon enjoyed considerable success in the makeup industry for decades. In 2018, however, brand loyalty isn't enough to keep the company at the top anymore. 
With growing e-commerce competition and the popularity of salon-style experience stores like Ulta Beauty and Sephora, Revlon has seemingly become old-fashioned overnight - hit hard by the traditional retail downslide. For CreditRiskMonitor® subscribers, Revlon's struggles have been manifest when analyzing their FRISK® score, among other measures. 
Our recently released High Risk Report on the cosmetic powerhouse displays a troubling financial history dating back to February 2017. Deep net losses, leadership changes and high leverage paint a picture of financial difficulty for Revlon and potential dollars at risk for its lenders and suppliers.
Too Many Variables Spread Revlon's Defenses Thin
Revlon's Chairman, Ronald Perelman, announced in January that CEO Fabian Garcia would step down. At the time, Garcia had only been on the job for two years. A combination of factors was at play, including the integration of the Elizabeth Arden brand, which the company officially acquired in September 2017. Additional difficulties include competing with e-commerce powerhouses like Amazon and beauty stores offering immersive in-store experiences and loyalty programs.
Leadership changes, an acquisition and gains made by innovative competitors turned into steep financial loss for Revlon. A drugstore brand, it is hard for Revlon to stand out in increasingly important brick-and-mortar establishments like Sephora and Ulta, which tightly manage the customer experience, are totally dedicated to beauty and offer a broad assortment of brands to sample. Likewise, competing with the ease and convenience of bundle-happy Amazon, which is used far and wide by consumers that prefer shopping online, has proven difficult.
A Continuous Decline in Financial Health
Thanks to Elizabeth Arden's international sales, Revlon was able to report a meager increase in sequential quarterly sales in the fourth quarter of 2017, yet negatives far outweigh the positives. While it was a stronger quarter, the figure was still a year-over-year sales decline compared to Q4 2016. Revlon sits at the lowest rung on CreditRiskMonitor®'s aforementioned FRISK® score scale. A score of "10" on this scale is considered elite, while a "1" - Revlon's current score - indicates the highest probability of public company bankruptcy risk. FRISK® scores are calculated nightly to alert subscribers to dangerous counterparties within their public company portfolios. 
What's more, 96% of all U.S. bankruptcies eventually pass through the FRISK® "red zone," or the lower half of the scale from "5" to "1." Revlon's precarious score translates into a 10-to-50% risk of bankruptcy between now and April 2019.
Image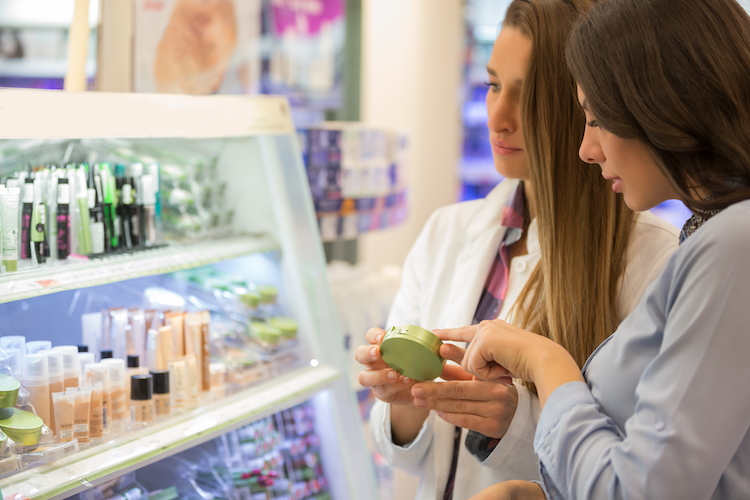 Digging a little deeper into the financials, the beauty brand recorded net losses in each of the last five quarters. That span includes the all-important holiday shopping seasons from both 2017 and 2016. The company's net loss total in 2017 ballooned to $183 million; and while Revlon was free cash flow positive during the fourth quarter, that wasn't enough to offset the cash burn throughout the rest of the year, leading to negative free cash flow for the full year in 2017.
Revlon is highly leveraged. Their tangible net worth has been in the red for the past five quarters, with the fourth quarter at negative $2.1 billion. Shareholder equity was also negative at $770.4 million. Total debt for the beauty company was reported at $2.84 billion in the 2017 fourth quarter, up materially from $1.8 billion at the start of 2016.  Assets of $3.1 billion were marginally above the company's total debt, leaving little room for error.
The Bottom Line
Still household names, Revlon's acquisition of a high-level brand like Elizabeth Arden superficially appears like a huge victory - but our subscribers know the blemishes beneath the surface. Financial hardship is the true face of Revlon these days. A bounce back from the steep losses of 2016-17 is unlikely, as competition and the continuing swing from youngers consumers to e-commerce will continue to put pressure on the brand. The company's debt burden in conjunction with its aforementioned challenges make it seem as though Revlon's future is quite unattractive.