The ways you will succeed with us:
You'll Monitor Public Companies like a Hawk
They may be fewer in number, but they're huge in dollars and risk.
You'll know that our research indicates that public companies account for 53% of worldwide dollars at risk.
You'll think like a successful CFO. They know that payment data is used to analyze companies and therefore take great care to manage their payment signals. Using payment data on public companies exposes you to the "Cloaking Effect:" capital market funding used to make timely payments & obscuring delinquency risk.
You'll analyze risk for private and public companies differently, and limit your exposure in the process. Utilizing the same methodology for assessing public and private companies is the way of the past.
Close
Artificial Intelligence for Industry Leading Accuracy
Make the right decisions using our proprietary solutions, outsmarting your competition.
You'll see that our risk scoring models leverage multiple AI methods, including deep neural network and machine learning technologies, to provide unmatched accuracy levels in bankruptcy prediction.
You'll monitor risk using our two proprietary credit scores, FRISK® and PAYCE® , and get immediate reads on the health of companies in your portfolio.
You'll feel confident that our technology will expedite your reviews by streamlining your workflows. You will then focus hard on only the most risky counterparties in your portfolio.
Close
The Current Global Debt Crisis
Explosive growth in non-financial corporate debt sets the stage for unprecedented risk.
You'll understand that worldwide debt has skyrocketed, and you'll be armed with the knowledge that a cresting global debt-to-GDP ratio indicates that a spike in defaults is coming, based on previous credit cycles.
You'll recognize that this danger is concentrated in public companies, and that losses will be in excess of $1.2 trillion.
You'll know from teaming with us that there is no cheaper insurance policy available in the market. Period.
CreditRiskMonitor® is your ticket. Learn More
Close
Companies Who Rely On Us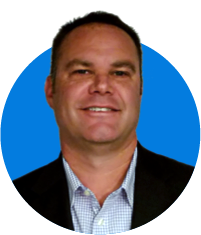 Excellent tool at a manageable price for our public companies and some payment experience on private companies… you can set your portfolio so you receive all news on a particular company including earnings releases, SEC filings, debt ratings changes etc. One of the big benefits from my perspective is all the ratios calculated for you. It's like having a credit analyst.
Michael T. Hart ICCE
Manager, Credit & Receivables, Timken
Request a Personalized Demo